With an ever-changing job market, new tech & innovation, most students often find themselves in a dilemma about the future jobs & what they should pursue as a specialization.
Questions that are important to ask before you pick a specialization are:
a) Will I have a Job post my graduation?
b) Will my specialization be relevant in the future?
c) Which Tech / Skill should I choose that will help my career?
d) What is the demand for my specialization?
These can be difficult questions to answer and will take a lot of time & energy to understand / realize facts, hence we have made a detailed list of careers that you can consider based on a lot of research and digging up data from various federal websites, here is the complied list of some of the most popular courses: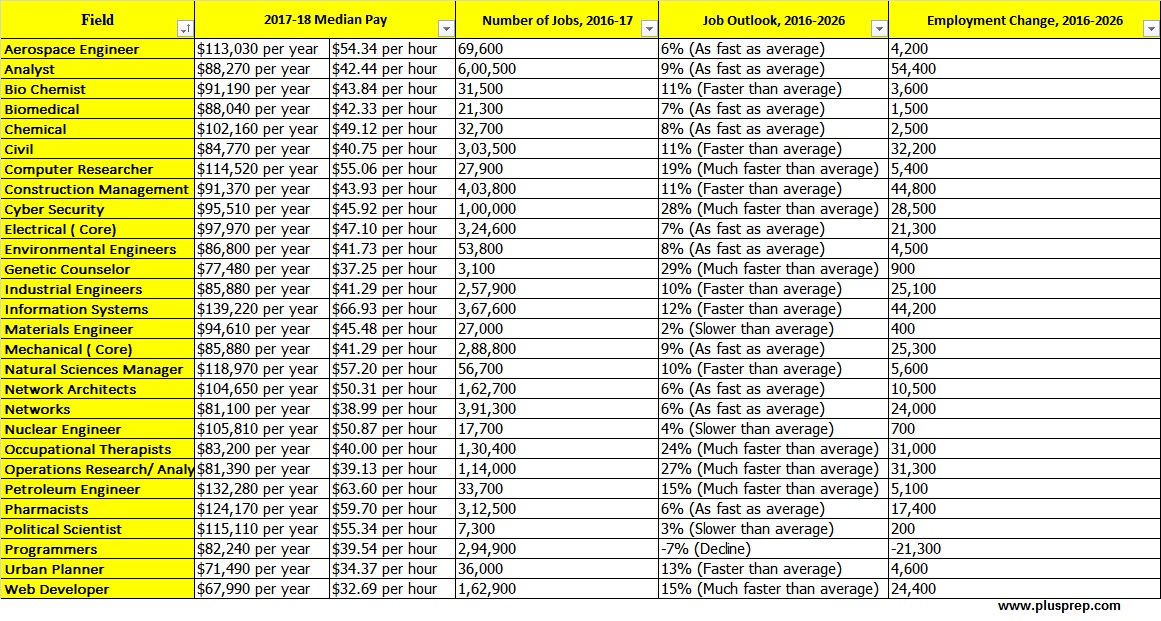 As you can see emerging tech/specializations is the way to go and will set you up for a truly rewarding career.
Read our other study abroad blogs:
Find us on Feedspot :Link